Directions and Maps, below, to the three concert venues in Winston-Salem, other than Home Church.
Trinity Moravian Church
220 E Sprague St.   Phone: (336) 724-5541
Parking lot across the street on Sunnyside Ave.  Parking on the streets surrounding the church.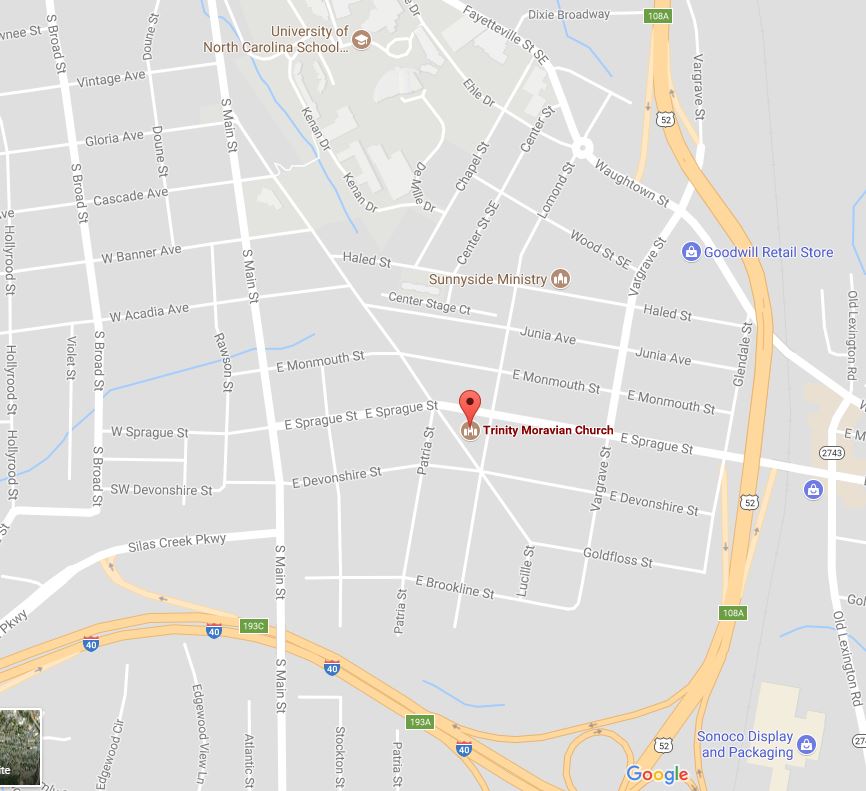 Calvary Moravian Church
600 Holly Ave.  (336) 722-3703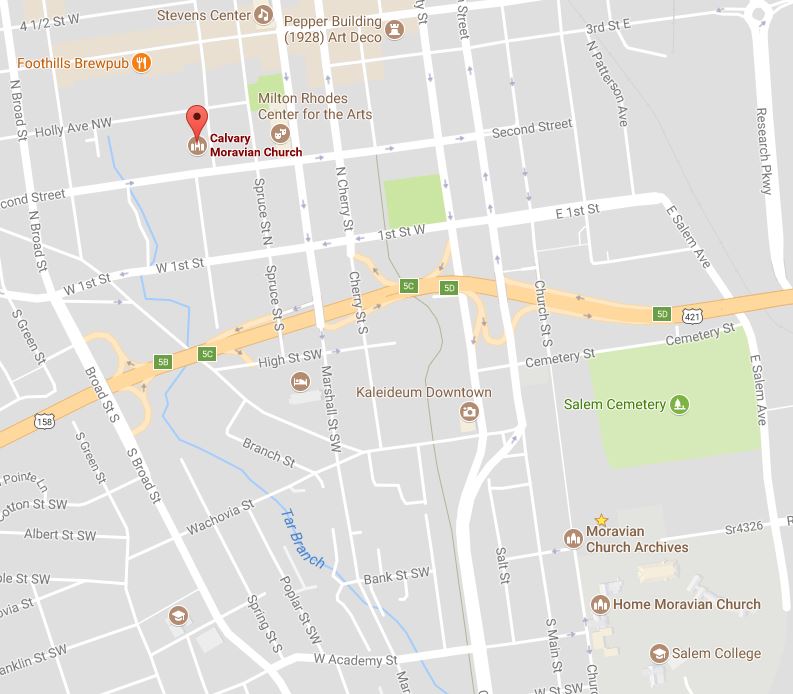 To  get to WSSU Williams Auditorium (all 3 maps, below), leave the Salem Fine Arts Center parking lot, go straight, and travel east on Rams Drive. Turn right on Research Parkway (New Road)  Turn left on Martin Luther King Jr. Drive, then right on Cromartie St. Additional parking, turn left on Cromartie St.   Auditorium is on the corner of Martin Luther King Jr. Drive and Cromartie St.
Do NOT follow your GPS to WSSU; it will take you to the main entrance, which is not near the Auditorium.
More detailed map of parking, below.          Detailed campus map, below.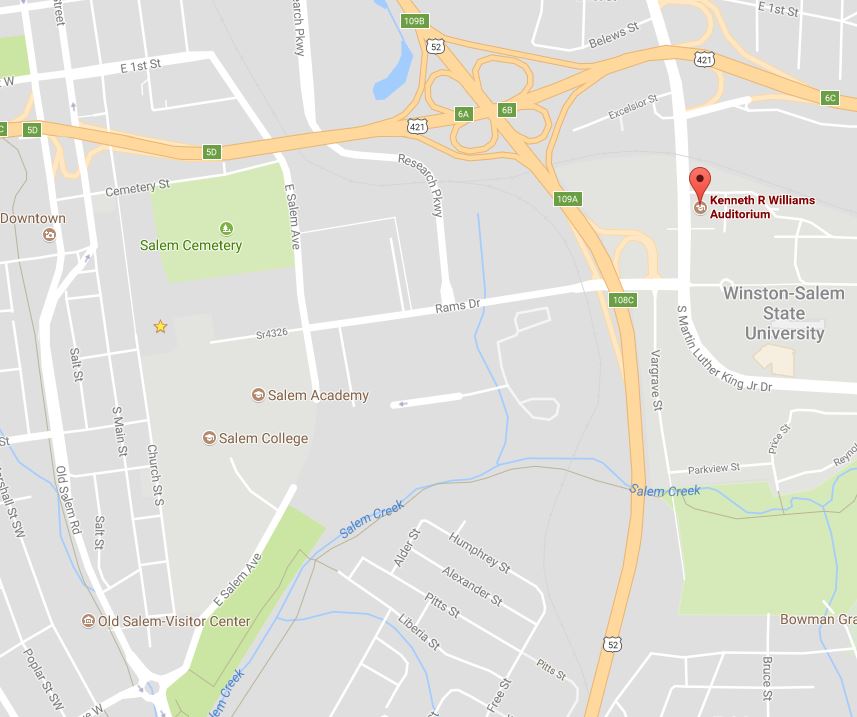 Getting to WSSU from Salem: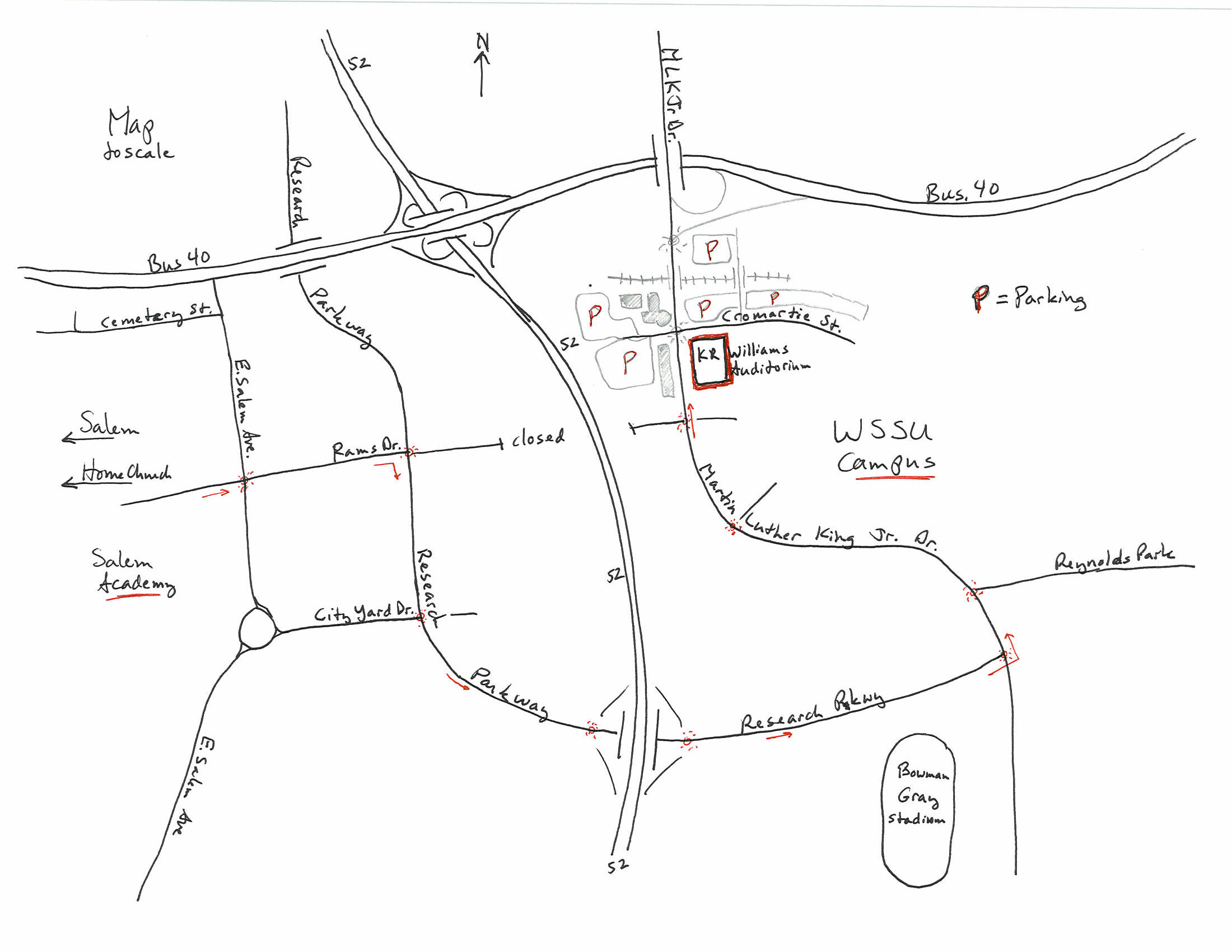 Auditorium is # 19
Concert Parking in lots A, B, C, D, E, F, G, H