Chamber Ensembles will meet to rehearse early each day (or, as needed), during ensemble rehearsal time.

Location TBA
    * This is a collection of small ensembles you may join, or form, or create, in addition to your large ensemble (Chorus or Concert Band) 
Chamber Ensembles are self-driven and self-directed.
A coordinator ( Joni Roos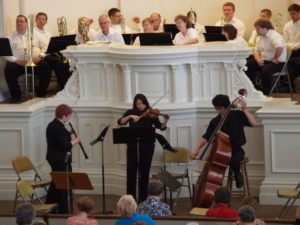 ) will assist with your needs for pianos, rooms, performance scheduling, etc.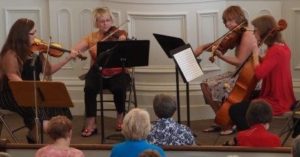 Please plan and select music and musicians early in the week and check in with the coordinator upon arrival on Sunday, or no later than Tuesday at 1:00pm.
There may be opportunities to perform early in the week, on the Salem Sounds After Sunset, or in the Thursday night program, or on Saturday morning. Exact programs will not be known until Festival Week.
(MORE INFO TO COME)