The Central Moravian Church campus
Chancel area of Central Moravian, viewed from the choir loft: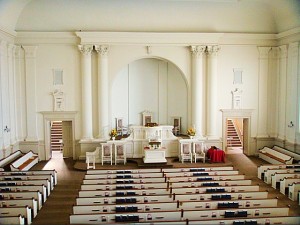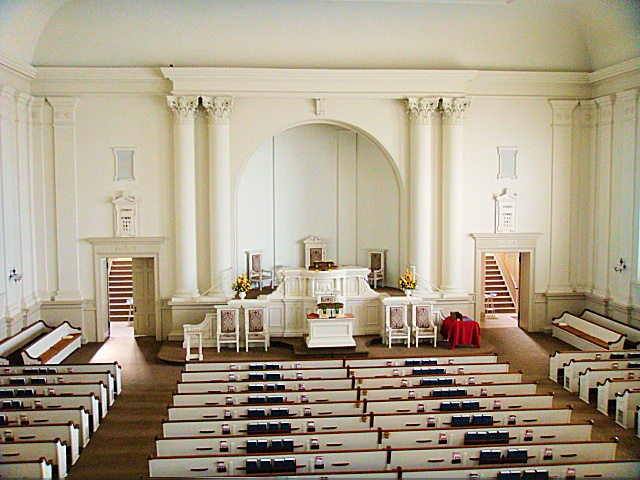 Choir loft – but be reassured, choral rehearsals will be down in the pews, and the choir will perform from the front of the church, not in the loft! The choir loft will be the location of the handbell rehearsals all week.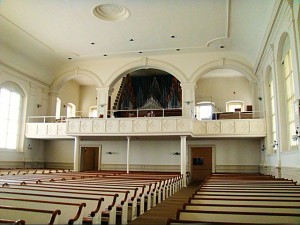 Visible organ pipes – don't miss Becky Owens' Monday night organ concert!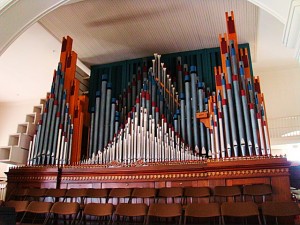 Outside of the Old Chapel, site of daily morning devotions:
The green beside Central Church, where we'll gather for conversation and post-concert refreshments…
Christian Education building, location of the children's activities…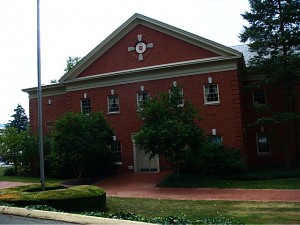 View of Central Moravian Church from Heckewelder Place – one block east of Main Street…