The 25th Moravian Music Festival attracted hundreds of musicians to Winston-Salem, NC, to sing, play instruments, handbells, and organs, and to hear fine music in worship and concert settings. Many more attended and enjoyed the many performances of both new and historic Moravian music.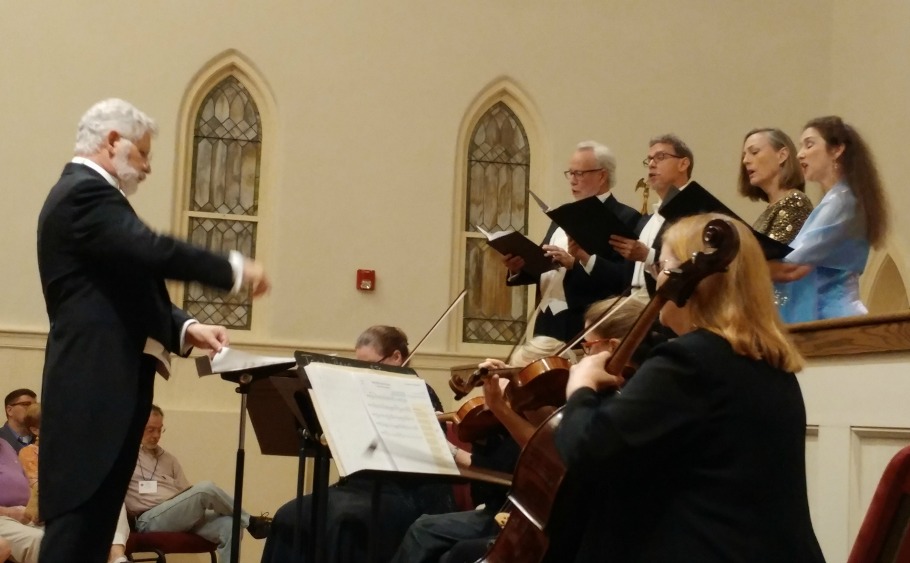 The week-long Festival is held every four years and is for everyone, serving musicians of all levels, from beginner to director. Local planning, arrangements, and programming were ably directed by Festival Committee Chair, Amanda Moody Schumpert, and a committee of local volunteers.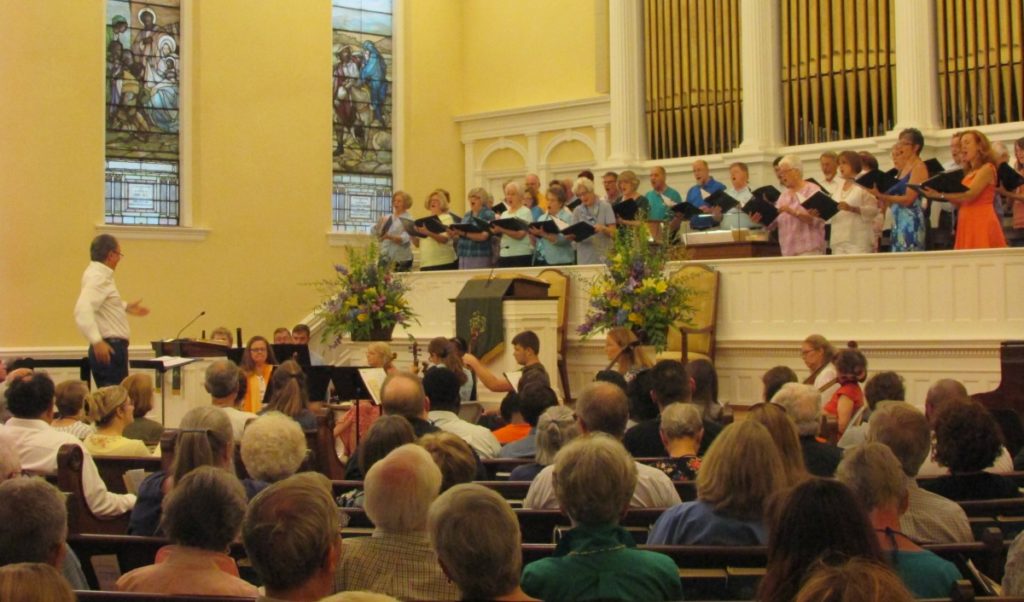 The Festival consisted of a children's summer music program, a youth program, special young adult events, and an organ crawl! Participants chose tracks for choral, wind instruments, and/or handbells. Each day was comprised of workshops and rehearsals for ensembles, handbells, orchestras, and lots of singing, with special moments for worship, fellowship, and reflection. Each evening began with a band prelude, and culminated with featured concerts by the Chorus and Orchestra, Concert Band, Chamber music ensembles. The Festival had an Anthem Sing, a Singstunde, a Lovefeast (of course), and a partnership concert with the Salem Band.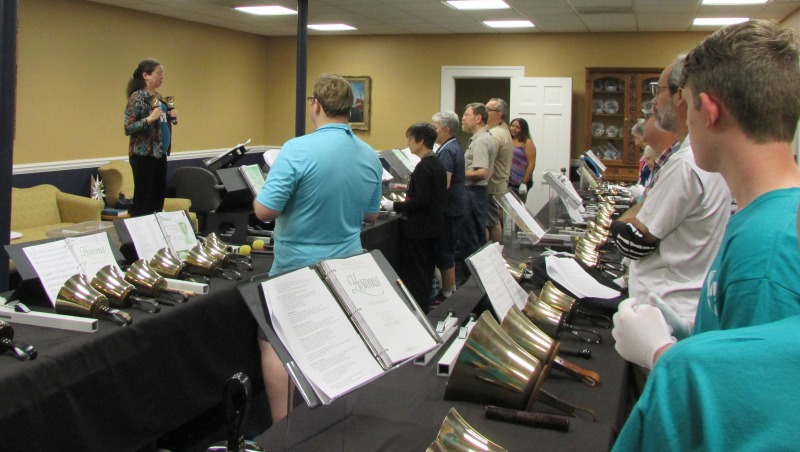 Replete with workshops and lectures, Moravian Music Festivals are a learning opportunity for singers, instrumentalists, and directors (Moravian and non-Moravian). It is full of practical ideas, skills, and techniques for the musician, the musical group, and the congregation.
Performances were held in concert venues at Home, Trinity, and Calvary Moravian churches, as well as Winston-Salem State University's Williams Auditorium. Housing was offered in Salem College's new McHugh Sisters Flats.
The 25th Festival took a step up in quality of conductors, composers, singers, and instrumentalists, highly acclaimed in their individual disciplines.
For the first time, an international artist led the Concert Band. Chris Wormald is one of the most recognized educators and brass band conductors in Great Britain, with countless accolades and awards. In 1991, he started the Smithills School Senior Brass Band and has led them to national and international brass band championships. He is a leader in the British Brass Band style and is a prolific composer and arranger of music for bands and other ensembles.
Deborah Rice is a world-traveling handbell director and clinician, and prolific arranger, from Winston-Salem. She directed the handbells and held two workshops. She is a former president of the American Guild of English Handbell Ringers (now, Handbell Musicians of America).
Mary Wilson was the featured soprano soloist for the week. Ms. Wilson is an internationally acclaimed opera singer and concert soloist and was featured on the Moravian Music Foundation's most recent recording of the Wolf Easter Cantata.
Anne Saxon led the children's music program. She leads the Winston-Salem Girls Chorus and is President of the NC Chapter of the American Choral Director's Association.
The Rev. Nola R. Knouse, Ph.D. capably directed the overall offerings of anthems, hymns, and chamber music, as Music Director of the Festival.
Dr. John Sinclair, professor of music at Rollins College and Artistic Director of the Bach Festival Society of Winter Park, FL, returned to lead the orchestra and chorus.
Dr. Donna Rothrock, founding director of the Salem Trombone Choir, for over 30 years, led the Festival Trombone Choir.
Other soloists included Jill and Jake Gardner, Glenn and Mary Siebert, Jonathan Sidden, and Festival Committee Chair, Amanda Moody Schumpert.
Allen Frank was the Festival's assistant band director.
Susan Keck Foster was the Festival organist/accompanist.
The principal string players were from the Bach Festival Orchestra of Winter Park, Florida, and provided leadership for a Moravian chamber music element.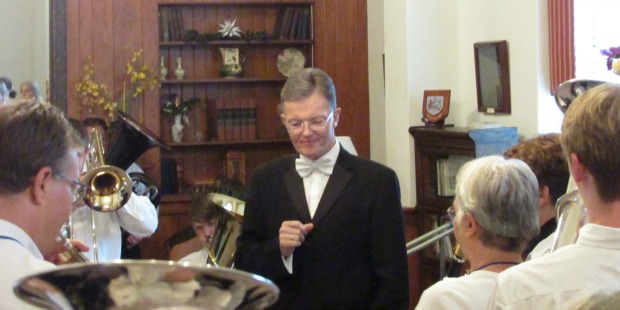 During the Festival week, participants …
Got to know some music they didn't know beforehand. Got to know some people they didn't know beforehand. Worshiped and fellowshiped to strengthen their Christian faith and life.
Festival Services & Concerts:
Sunday, July 23, 2017, 7:30 p.m. Festival Opening Lovefeast – Home Moravian Church, sanctuary
Monday, July 24, 2017, 7:30 p.m. An Elegant Evening of Moravian Music – Trinity Moravian Church, sanctuary
Tuesday, July 25, 2017, 7:30 p.m. Salem Band w/ Festival Ensembles – Salem Square
Wednesday, July 26, 2017, 7:30 p.m. Anthem Sing – Moramus Chorale, and others, and Favorite Moravian Anthems
Thursday, July 27, 2017, 7:30 p.m. Festival Concert – Concert Band & Friends – Calvary Moravian Church, sanctuary
Friday, July 28, 2017, 2:00pm. Festival Children's Program. A varied concert of music by the Festival Celebration Singers, led by Anne Saxon, and the Festival Carolers, led by Beth Juran.
Friday, July 28, 2017, 7:30 p.m. Festival Choir and Orchestra Concert – Williams Auditorium, WSSU
Saturday, July 29, 2017, 10:00 a.m. Closing Singstunde and Concert, featuring the Festival Band, Trombone Choir, Handbell Choir, and Chamber Ensembles – it was a moveable concert/service that used the spaces of both the sanctuary and fellowship hall.