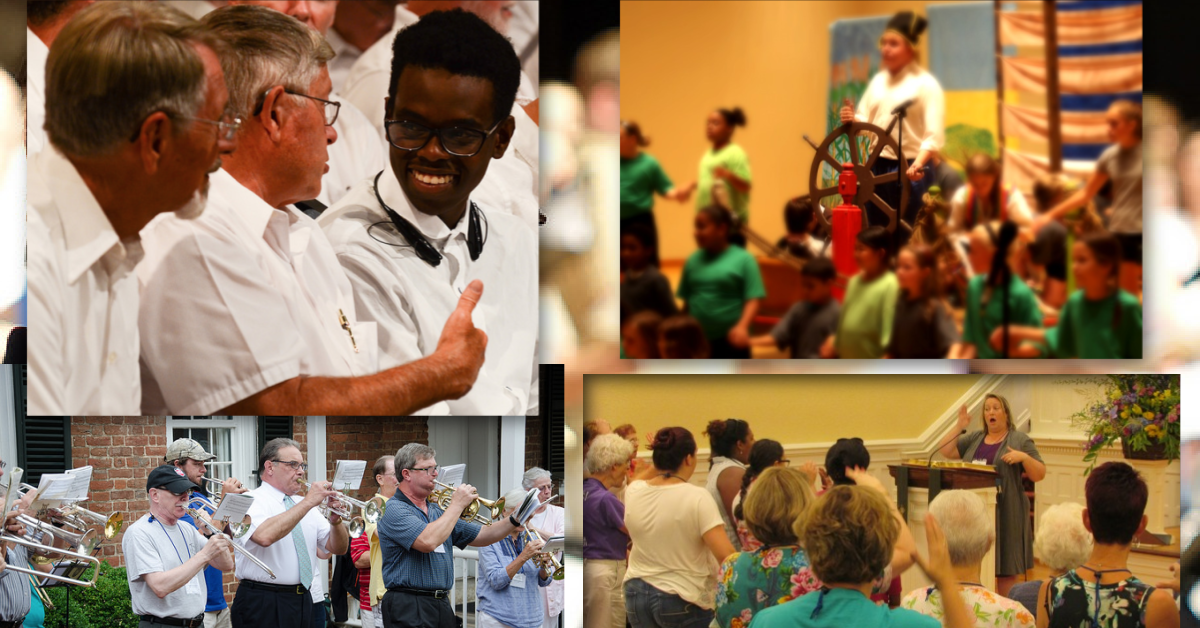 PUBLIC CONCERTS are WED. JULY 27 through SAT. JULY 30

PDF files of concert programs:
Click on "View in Full Screen" to enlarge; then click the 'download'
button to see in standard page size; you may also 'print.'
(Note: selecting 'download' will not automatically download; you
must click 'download' a second time from the 'download/print' page.)
WEDNESDAY –
NEW MORAVIAN MUSIC
WEDNESDAY – FESTIVAL OPENING WORSHIP, SINGING THE SONG OF SONGS
THURSDAY – MUSIC/DISCUSSION; THE ROLLINS COLLEGE CONNECTION
THURSDAY ORGAN CONCERT – PIPES AND PEDALS
FRIDAY SMALLER ENSEMBLES PROGRAM – SUMMER SERENADES
FRIDAY – FESTIVAL CHORUS AND ORCHESTRA – JESUS, STILL LEAD ON!
SATURDAY – CHILDREN'S PROGRAM – ACTS! the musical
SATURDAY CONCERT BAND – RESOUNDING JOY!
TUESDAY INFORMAL EVENING – PLAYING AND SINGING FAVORITES
When the entire congregation, the hundred-and-more voiced choir, the considerable orchestra, the organ and the forty-piece brass choir united at the close of the service in one tremendous voice: "Sing Hallelujah, Praise the Lord," there could not have been a soul there who was not shaken to the very wellsprings of his being…
– Mary Virginia Borhek (1950, at the first Festival)