Welcome (excerpted from the 20th Moravian Music Festival.
Our gathering for this week of music represents the culmination of three years of planning.  Whether you have come to sing, to play, or to listen, we wish for you a joyous and rewarding experience... The Festival Committee has worked hard to make this Festival an enjoyable and enriching one.  But you are the most important part of this Festival — you make it happen!  Each one of you brings something special to be shared with others.  Fifth generation born Moravians will sit next to those who never heard of Moravian music until they registered for this Festival, and all will have something valuable to contribute to the whole.  Together we will sing, we will sound brass and reed and string, we will eat and worship, laugh and learn. Thank you for attending the Festival.  May this week be a blessing to all who have gathered here.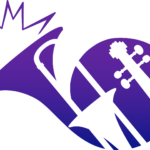 Jan Stein and Marian L. Shatto, Co-Chairs
1999 Festival Committee
History of Moravian Music Festivals in North America
click on the arrows to move to the next Festival…
click on any image to see details about that Festival…
---
WE NEED YOUR PHOTOS!
The Moravian Music Foundation requests snapshots from any festivals, but especially, the first eleven, and 1981, and 1999.
Please mail to:
Erik Salzwedel, MMF, 457 S Church St, Winston-Salem, NC 27101;
or scan and send to erik@moravianmusic.org. THANK YOU.
---
---