Musical Theater for Children and Youth
This robust program will include other music and activities, educational opportunities, field trips, etc.

WATCH VIDEO = one of the songs, set to a slideshow from past productions and festivals.
Video message from the Program Leaders
Sarah Hriniak
Playwright/Director
Photo / Bio
Grades K – 8 are encouraged to participate! However, older kids are welcome and needed, too, for stage, production, acting, singing, and support roles.
– please contact Sarah Hriniak to discuss
---
IN BETHLEHEM, PA; JULY 26-30, 2022!
We welcome our young Moravian musicians to a wonderful week of music and activities!
Participants will learn music and dialogue for a musical theater production with a biblical theme.
Other fun social time and activities will balance out the week.
Health & Safety Covid Policy and Protocols
JULY 2022 FESTIVAL
Daily Children and Youth Schedule:
Saturday morning will be the performance/presentation of the ACTS youth musical.
Prior to that, we will follow a basic schedule on each of these days:
Wednesday, Thursday, Friday
8:30 Gathering, ACTS Devotions, & warm-ups
9:00-noon Morning Rehearsal
12:15-1:45 Lunch and Break
1:45-3:00 ACTivities
3:00-5:00 Afternoon Rehearsal
5:00 Dinner for those on the meal plan, or staying on-campus
Band Prelude and
Free Public Concert (optional)
Post-concert Youth Gathering
A Two-Act Musical
Script by Sarah Hriniak
Music by Sarah Hriniak, Ryan Morrow, Tamara Lenig, Jenna Dreydoppel, and others.
Scoring, Recordings, etc. by Gwyn Michel, Nola Knouse
Directed by Sarah Hriniak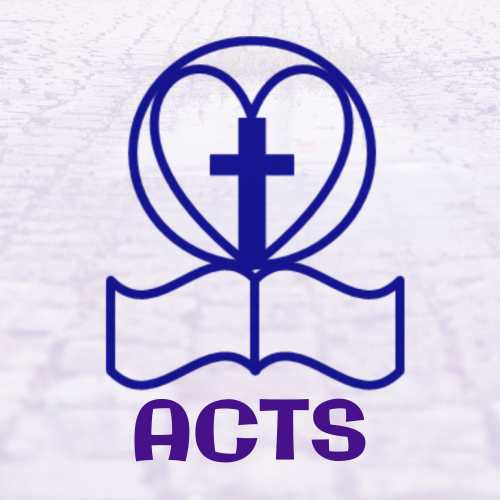 ACTS …
it's a book of the Bible,
it's what we do as performers,
it's the way plays and musicals are organized, and
it is what we need to do to share our faith.
Having seen productions like Godspell, Jesus Christ Superstar, and traditional Passion plays, you may recall, at the end of the show, asking yourself:

We are Moravians.
We are an Easter People.
We want to experience Easter and the Resurrection.
We want to learn more of the story – the Easter story.
The Easter story continues
in the book of
---


---
Join us as we ACT, sing, and dance;
Learn some of the stories from the book of ACTS;
See how the disciples ACTed on their faith;
Use your musical talents to enACT your own faith.
We will be learning the music, hearing the stories, acting out those stories, having fun making crafts, and embarking on Year 1 of our two-year journey.
ACT now!!!
Register for your part in the
26th Moravian Music Festival
production of
ACTS!
The children will present the ACTS musical presentation on Saturday morning during the Festival in 2022. Performance is open to the public.
Participation in the children's program is limited to the first fifty (50) who register. Don't miss the chance for your child to have a wonderful week, and the chance for your whole family to participate in the Festival together!
Parents may register their children simply by completing the questionnaire form for the ACTS Program of the 26th Moravian Music Festival.
The same form works for Youth, whether they want to be in or support the ACTS production or participate in band or chorus.
If you prefer, we can email you a form. Fill out and scan the forms, then attache to an email or mail them to the office of the Moravian Music Foundation.
Children & Youth Program Leaders
You are welcome to reach out directly to leaders of your child's program area.
Sarah Hriniak
ACTS Musical Theater Production Leader; Director of the Youth Musical Theater production of ACTS.
Myra Jones
Children's Activities Leader and others will be assisting with all the activities that are not directly related to ACTS.
Lynnette Delbridge
Program Leader for Middle and High School Youth will facilitate the social gathering of youth, manage online connections and other activities.
---
---
---