---
---
Festival Leaders
Nola Reed Knouse
music director
John Sinclair
choral and orchestral conductor
Allen Frank
concert band director
Rebecca Kleintop Lepore
festival organist
Rev. Dr. C. Riddick Weber, chaplain
and new music ensemble director
Don Kemmerer
trombone choir director
Jan Harke
handbell director
Janique Simmons and Tory Reid
steel pan ensemble leaders
Joni Roos
chamber ensembles coordinator
Randy Gibbs
assistant to the choral conductor
Myra Jones
children's program coordinator
Rev. Lynette Delbridge
children's program coordinator
Festival Planning Committee
Hank Naisby, Festival Chair
Elizabeth Johnson, assistant to the Chair
Rev. Riddick Weber, chaplain
Jan Christensen, RN, health and safety
Blair Flintom, facilities manager
Brian Hay, marketing and public relations
John Sinclair
Allen Frank
Nola R. Knouse, MMF
Gwyneth Michel, MMF
Erik J. Salzwedel, MMF
Sarah Durham, MMF
---
Moravian Music Foundation Staff
& Festival Committee Contacts
(click on names for email)
— Note: staff will not be available at these office phones during the week of Festival —
For Payments, Donations, Packets, Registration Information, Room & Board, Sales, and general inquiries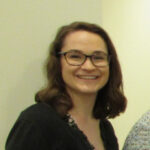 336-725-0651
For Sessions, Music Editions, Concerts, Concert Programs & Odes, Events, Sponsorships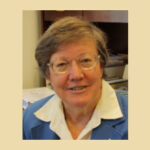 336-725-0651
For Schedules, Registration (technical), Room & Board, Ensembles, Publicity, Website, YouTube, Festival App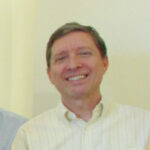 336-725-0651
For Sessions, Music Editions, Sponsorships, Copyright, Events, Children's and Youth Music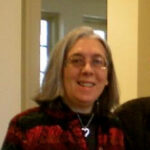 610-866-3340
Chair of Festival Planning Committee
For General Questions about Festival Planning, Scheduling, Meals & Housing, Facilities, etc. and Offers to Volunteer
For General Info, Announcements, Updates, Reminders…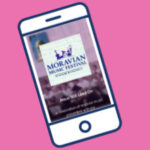 Registered Participants only
---
Children & Youth Program Leaders
You are welcome to reach out directly to leaders of your child's program area.
Sarah Hriniak
Children's Program Leader
Photo/Bio
ACTS Musical Theater Production Leader; Playwright/Director of the Youth Musical Theater production of ACTS.
Myra Jones
Children's Program Leader
Children's Activities Leader will organize meals, schedules, games, activities, field trips, that are not directly related to the ACTS musical.
Lynnette Delbridge
Youth Program Leader
Program Leader for Middle and High School Youth will facilitate youth social gatherings and activities.
— Keep in mind: staff will not be available at these office phones, below, during the week of Festival. Please use email or the Festival central number. —
The Festival is managed by the
Moravian Music Foundation
---
Office
Archie K Davis Center
457 S Church Street
Winston-Salem, NC 27101
and
Moravian Archives
41 W Locust Street
Bethlehem, PA 18018