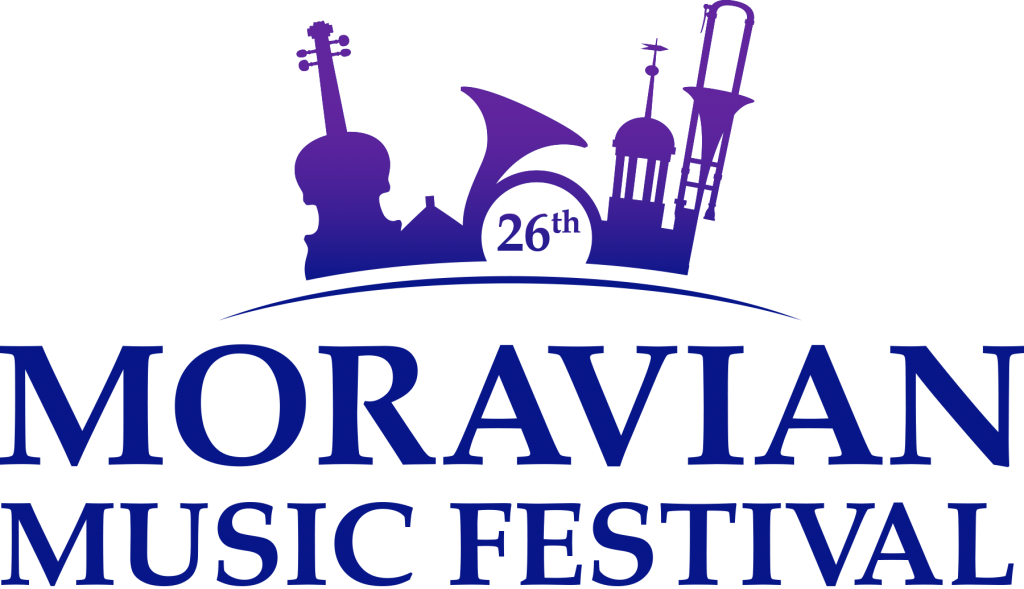 Moravians celebrate music,
created with inspiration
and presented with joy!
The Story of the 2021 Online Festival
How the Festival negotiated a pandemic.
Quick Preview of a Moravian Music Festival
Sessions, Webinars and Video
Music of the Bach Family in Moravian Collections
The Salem Band at 250
Moravian Symphony in Brass and Reeds
Demystifying the Organ
Leading Congregational Worship
Playing Hymns with Life and Breath
Conducting Effectively
Plays Well with Others
The Organ, for Pianists
Copyright and the Church
Instrument Repair and Maintenance
So, You Haven't Played Your Instrument in a Year?
A Talk with our Conductors
Making Music with Children
Worship Ensembles Today
Choir Director Panel Discussion
Band Director Panel Discussion
Moravian Musicology Today
Moravian Music 101
Reading Music
A Tour of the Vault, Moravian Archives in Bethlehem
Moravian Mohican Hymns
Till We Meet Again; a musical journey in Labrador
Living Coals and Consecrated Lyres: interviews with Nola R. Knouse, Gwyneth Michel, Phyllis Ronald, James V. Salzwedel.
Looking Ahead
The MMF staff and the local Festival Planning Committee, led by Hank Naisby, are already planning and making arrangements with Moravian University, Central Moravian Church, and other entities for the in-person Festival, Part 2, July 26-30, 2022. For now, the registration site is set up for the Access Pass to the 2021 content. By the end of this year, you will be able to register for Part 2 at www.moravianmusicfestival.org
The Festival Committee requests financial support from those who value Moravian music and want to encourage participation, especially by younger musicians. You may give to the Festival Scholarship Fund and the Children's program (which is free to participants). Underwriting, sponsorships, and donations of any amount are invited. www.moravianmusicfestival.org/contribute/
A MORAVIAN MUSIC FESTIVAL is a multi-day event providing an opportunity for Moravians and non-Moravians to learn about and enjoy the Moravian musical heritage while obtaining the guidance needed to better interpret this music; and fostering the development of music and worship leadership skills through seminars, workshops, and participation in choral and instrumental groups with the goal of enriching the life of local congregations.

The Festival is a ministry of the Moravian Church,

* meeting the spiritual and fellowship needs of its members;
* providing a forum for the discussion of current research on Moravian music;
* creating a vehicle for sharing with the music world at large, the rich musical heritage and culture of the Moravian Unity.
LEADERS:
[ for 2021 and 2022 ]
---
Rev. Dr. Nola R. Knouse, music director
John Sinclair, choral and orchestral conductor
Allen Frank, concert band director
Rebecca Kleintop Lepore, Festival organist
Rev. Melissa Johnson, chaplain
Don Kemmerer, trombone choir director
Jan Harke, handbell director
Joni Roos, chamber ensembles coordinator
Randy Gibbs, assistant to the choral conductor
Sarah Hriniak, ACTS youth musical theater
Myra Jones, children's program coordinator
Rev. Dr. Lynnette Delbridge, youth program coordinator
… it was a beautiful and meaningful experience.
It was a very joyful experience for me… Great music, great fellowship, great memories!
—
Bishop Sam Gray
Pastor, New Philadelphia Moravian Church
---
Register Now
---
Festival Planning Committee
Hank Naisby, Festival Chair
Gloria Reisinger, assistant to the Chair
Sarah Hriniak and Myra Jones, children
Jeff Long and Blair Flintom, facilities managers
Lynnette Delbridge, youth
Brian Hay, marketing and public relations
Linda Wickmann, photographer
John Sinclair
Allen Frank
Nola R. Knouse, MMF
Gwyneth Michel, MMF
Erik J. Salzwedel, MMF
Sarah Durham, MMF
---
Invitation to Festival
Online Content and Connections
July 18-24, 2021
Worldwide ~ Virtually Online
Access Pass Available
Only $25
Part 1 of the Festival has passed, but all the content is still available for a small fee.
You can watch the Zoom sessions and webinars and all the on-demand video!
This is a great way to get a head start on Part 2, in July of 2022.
---