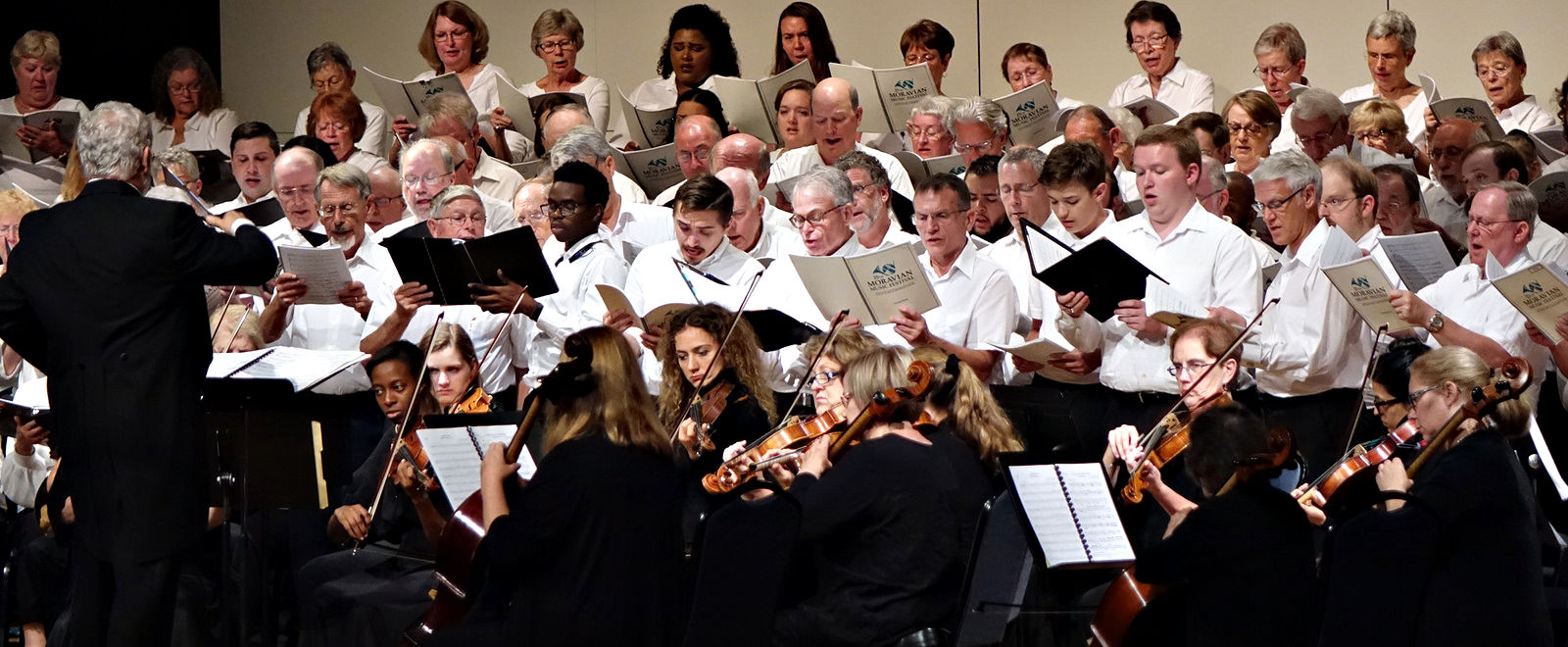 Orchestra
Festival Orchestra accompanies the Festival Chorus and serves at the pleasure of Maestro John Sinclair, Festival Conductor. This ensemble is professional level, with its rehearsals and repertoire centering around the Friday night Festival Chorus and Orchestra Concert.
Need
Many of the anthems written by Moravian composers are fully scored for strings and winds, and sometimes, brass. The orchestra will consist of a string quartet at the core with other instruments as required by the repertoire and instrumentation needs.
Opportunity
If you are a Moravian musician, performing at a high level, you may apply to join the Festival Orchestra for Festival week. Please send a brief resume to nola@moravianmusic.org or erik@moravianmusic.org. Gwyn Michel is working with Lehigh Valley area contractors to hire professionals to round out needs not met by Festival participants.