---
Singing & Playing Together in 2021
The Festival will be utilizing the latest technology to connect us, musically. Much of our musical rehearsal and presentation will be done online, using Zoom, YouTube, and other platforms.
At this point, we may be limited to virtual chorus and band projects.
Stay Tuned for Developments!
---
The Moravian Music Festival is a celebration of music, created with inspiration, and presented with joy.
Sponsored by the
Moravian Music Foundation
---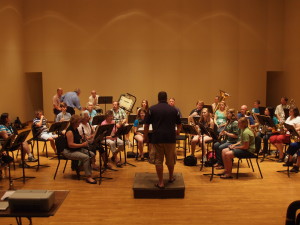 During Festival Week, you will…
Get to know some music you didn't know beforehand. Get to know some people you didn't know beforehand. Worship and fellowship to strengthen your Christian faith and life.
---