Festival Music Ensembles
The Moravian Music Festival
is a celebration of music, created with inspiration, and presented with joy.
---
Band Players and Chorus Singers who register for Festival
are invited to participate in Virtual Band and Virtual Chorus;
Pre-Recorded in June and presented in July!
With so much uncertainty in the fall of 2020,
we decided that we could not know whether
singing & playing together in-person
would yet be advisable in July of 2021.
---
We will sing and play together, live and in person,
at the Festival in Bethlehem, July 17-20, 2022!
---
Virtual Band and Chorus is Fun!
Please give it a try!
Virtual projects are recorded by you, at home, following a conductor video and a recorded track, listening with headphones. You then play or sing your part into a second recording device (phone, tablet).
These virtual presentations will then be shared with other Festival participants and the public during Festival week.
---
During Festival week, due to the Pandemic, we will FOCUS ON EDUCATION for 2021:
There will be many sessions, webinars, and concerts available to watch. The Festival will be utilizing the latest technology to connect us, musically. All content will be accessed online, using Zoom, YouTube, and other platforms.
Sponsored by the
Moravian Music Foundation
---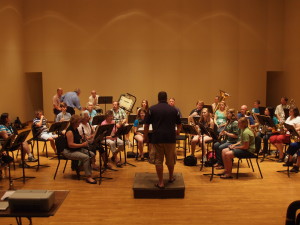 During Festival Week, you will…
Get to know some music you didn't know beforehand. Get to know some people you didn't know beforehand. Worship and fellowship to strengthen your Christian faith and life.
---