We Are Members of Christ's Body
A worshipful presentation of word and music in the Moravian tradition of Singstunde.
This concert will feature the Festival Virtual Chorus, led by John Sinclair, and Festival Virtual Concert Band Videos, led by Allen Frank; Songs from ACTS, the youth musical; and the Benediction."
PROGRAM
This service will be live on Zoom, so it will start at the posted time.
Event will be recorded for later viewing;
that link will also be posted on this website.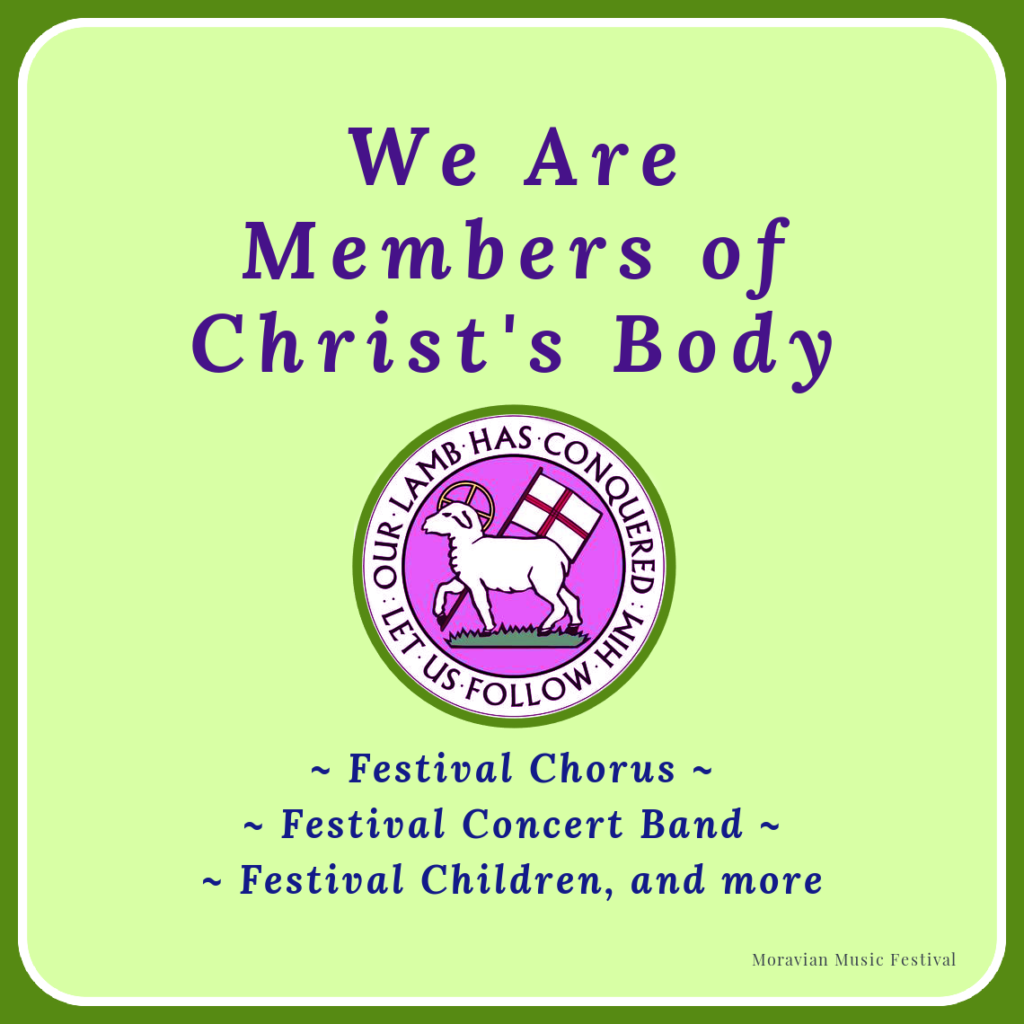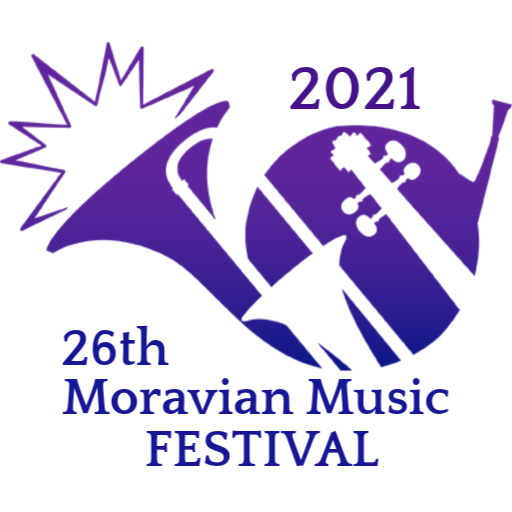 7:00pm Prelude
7:30pm Concert/Service

SCHEDULE
July 23, 2021
All times given are Eastern Daylight Time; Bethlehem, PA; New York
7:00pm EDT = 4:00pm PDT = 23:00 UTC (GMT) = 24:00 CET
Prelude for Friday
7:00pm
~