College housing will be at THE HILL, in the historic district on the south campus of Moravian College. This new facility was opened in the fall of 2009, and features all single bedrooms in suites (no more than four, or at most five, persons per bathroom!). There will be suites for men, for women, and for couples.
Linens are provided. There is a refrigerator in each suite.
NOTE: You may want to bring a lamp or small light, since the installed lighting is minimal.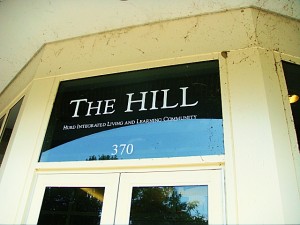 All Pages
When you walk from Central Moravian Church down the driveway between the Central parsonage and the Widows House, here's the entrance to THE HILL.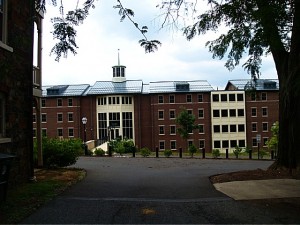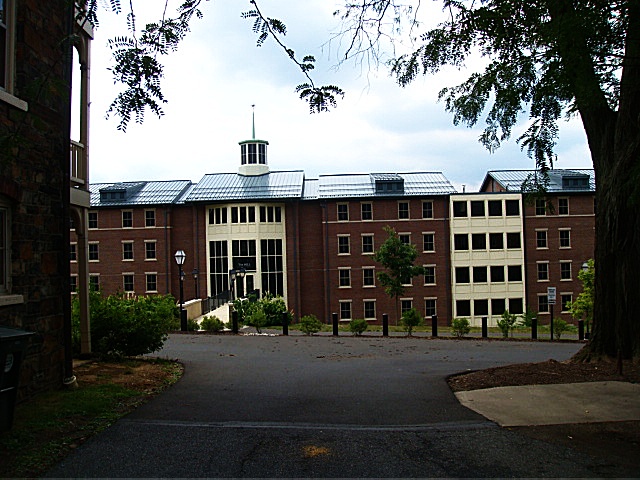 Here's the entrance on the South side, where you'll enter for registration.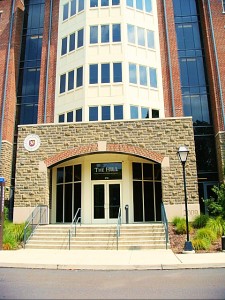 Lounge area inside THE HILL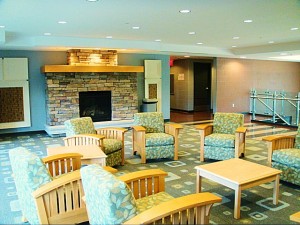 There are also gathering areas – lounges – inside each suite. Below, Paul Knouse is looking out the window from a suite lounge.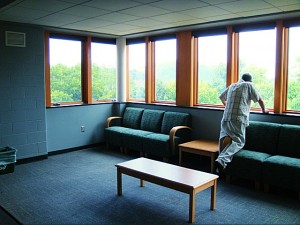 Need some exercise after a long day's singing and playing? Here's the Wellness Room in THE HILL.